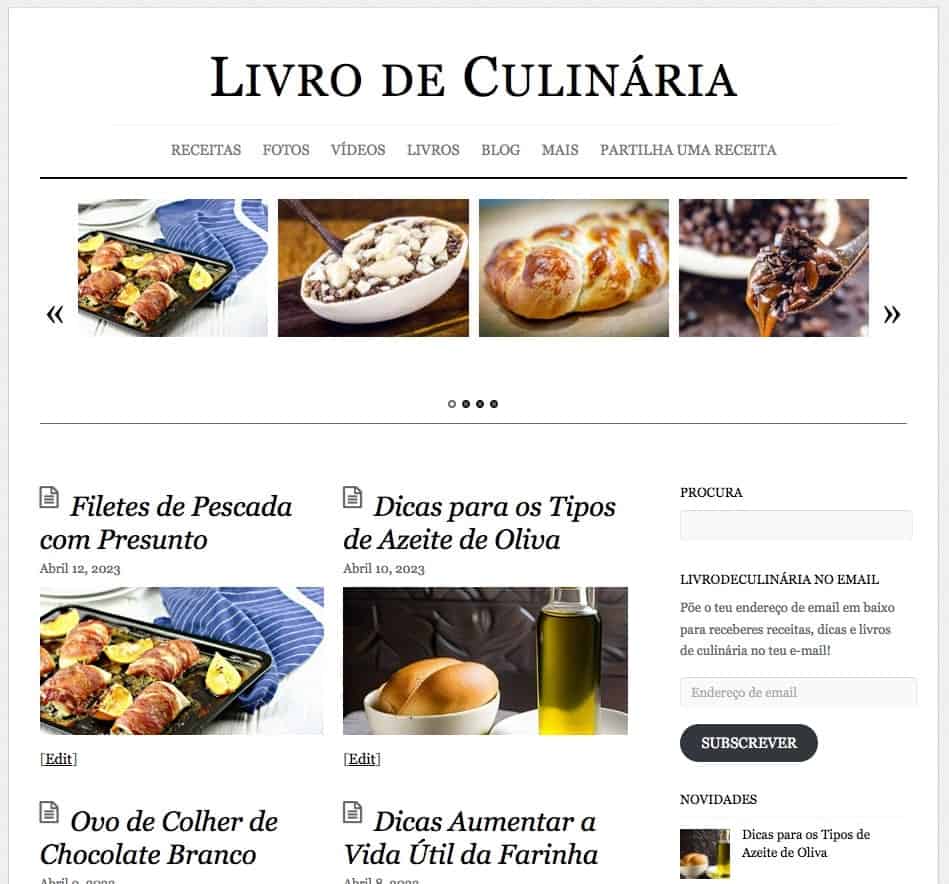 Livro de Culinária Recipes and Cook Books
Livro de Culinária is dedicated to providing a variety of culinary resources for foodies, home chefs, and culinary enthusiasts.
From delicious recipes and scrapbooks to culinary magazines and cookbooks, it's got something for everyone. Explore to discover mouth-watering recipes, tips and tricks from experienced chefs, and inspiration for your next meal. The goal is to make cooking and baking fun, accessible, and enjoyable for everyone, no matter their skill level, sharing delicious tidbits from all over the internet. Join the community and let's share our love for all things culinary!